After two thick updates with multi-branding and supercharged performance as their focal points, another wave of impactful change has swept through MetricsCube. As always, we have been moving forward with our ear close to the ground, not letting any piece of feedback that we picked up on the way go unnoticed. Stay with us on this short article for a preview of all novel accessories that you frequently asked for, and that are now on your "to-check-out" list!
Create user accounts with separate ACL permissions
As a head of the company you will often draw on the expertise of your employees in order to fulfill certain objectives. With this in mind, we wanted to make sure that you can remain with your team on the same page throughout every step of the decision-making process. What we did then was add to our tool the long sought-for means to create subordinate user accounts and define the scope of permissions to your system per each user individually.
For example, your support agents will surely be eager to view statistics on the total number of tickets opened by customers within a custom-set interval, or the average time spent on a single ticket, and by doing so best evaluate the effectiveness of their current tactics. On the other hand, they should not necessarily be granted access to very specific, finance-related reports like ARPU, Churn or Domains Revenue for basic safety reasons.
Using the super convenient ACL model you will readily determine not only on which exact reports your users will be let in, but also how much insight into other parts of MetricsCube they will possess – be that list of synchronized applications, generated invoices, or billing settings.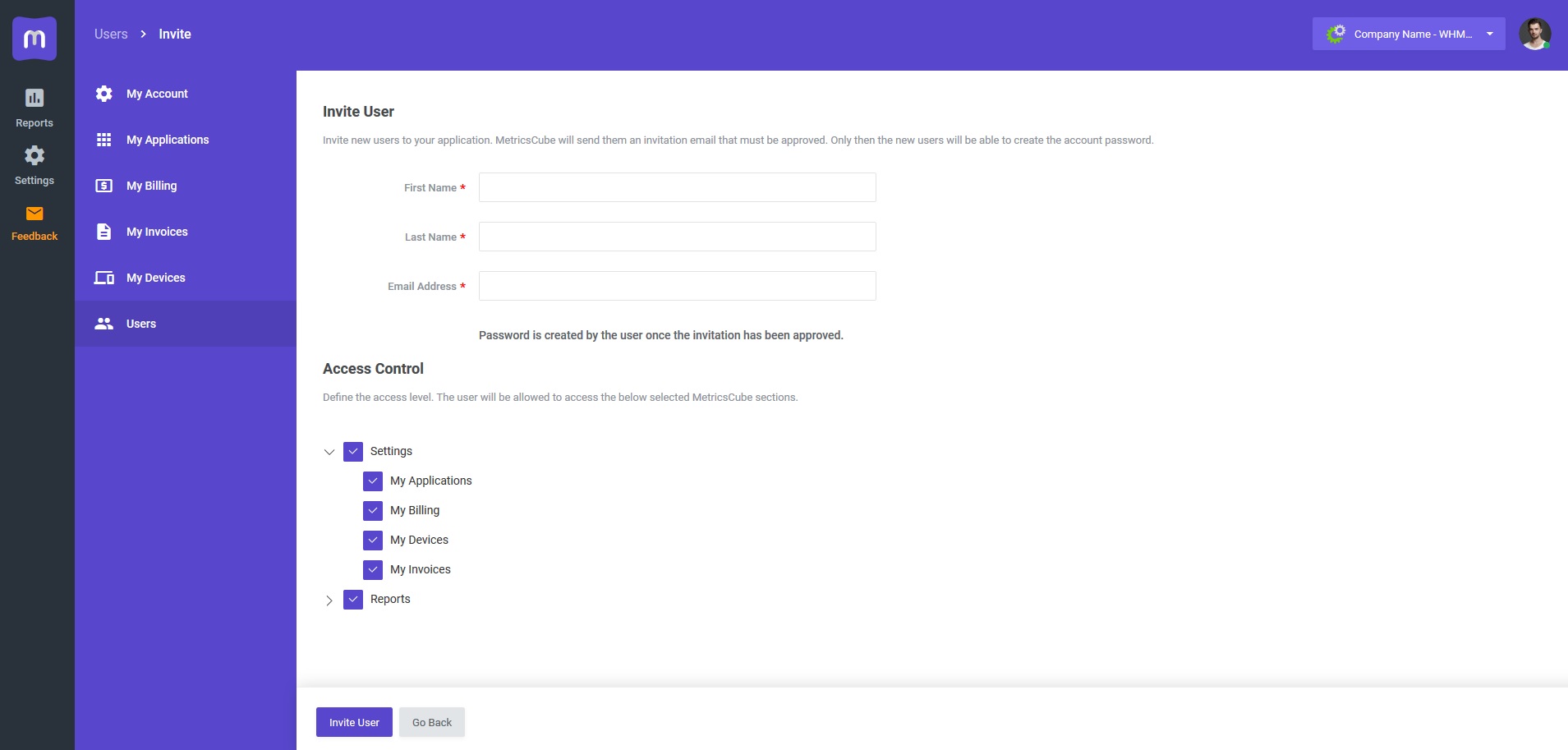 Send a copy with billing details to additional email address
Another practical tool you will find after navigating to "My Billing" tab in MetricsCube is the possibility to specify a secondary email address to which all notifications related to invoices will be forwarded. Would you like to automatically pass on all the received invoices to, let's say, your accountant directly and take that one more concern off your mind? We have got you covered!
Enjoy plenty of other performance-oriented tweaks
Apart from enhancing the ACL features and buttoning up our brand-new reports sharing functionality, we were also busy with putting a few other elements into order so that nothing stood on your way of deriving maximum benefit from the MetricsCube platform. Alongside a series of system tweaks, we have also secured a much sped-up data synchronization and loading of reports dedicated to Active Services, Active Domains, Active Clients, Monthly Recurring Revenue, and more. Do not wait any minute longer that necessary to leap right into your statistics and see what can be done next to shoot those rates up!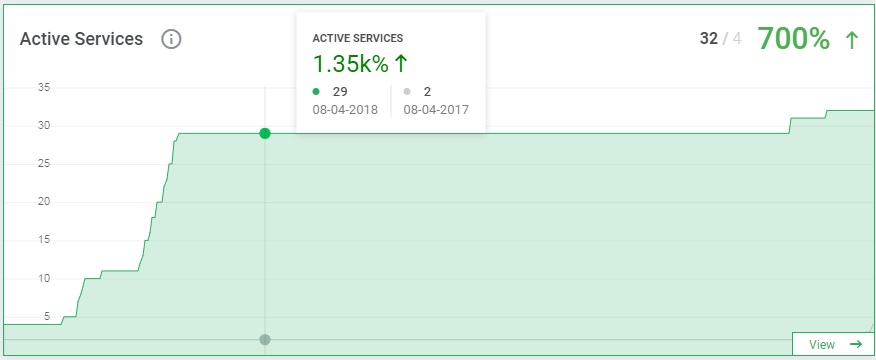 Designed to supply you with all sorts of informative data usually non-accessible through standard means, MetricsCube is a powerful tool that in the skilled hands can bring out the best in your brand. We truly believe that both you and your specialized staff who can now share the same business insights as you, are the right people to accomplish that.
Have some ideas on how we could give MetricsCube an extra push for the future updates? Don't be a stranger and leave a constructive word while in your dashboard – collecting feedback is on top of the list of things we love doing the most!
Also, if you are new to MetricsCube and wonder what's up with all those genius business reports everyone is talking about, find out for yourself during an absolutely free 14-day trial!